COMMUNICATIONS GUIDELINES & PRESS KIT
Logo Usage and Brand Standards
You are able to download a compressed file containing all current Inasmuch Foundation logo options. The logo is available in full-color, or black and white, in three file types (.pdf, .jpg, and .png). Beyond these parameters, no variations in the logo's appearance or treatment are allowed.

Primary Logo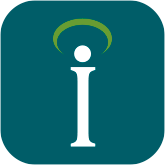 Secondary Logo

Primary Black and White Logo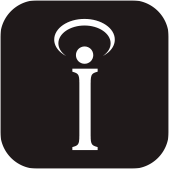 Secondary Black and White Logo
BOILERPLATE STATEMENT
If you would like to include text about Inasmuch Foundation at the end of your release or announcement, please use the following approved boilerplate language:
Founded by Edith Kinney Gaylord in 1982, Inasmuch Foundation supports charitable causes that enhance the progress and quality of life for all Oklahomans, particularly vulnerable children and families. Today, the foundation continues Edith's rich legacy, connecting the community for good by championing journalism, education, human services, and community-focused initiatives.
GRANT ANNOUNCEMENTS, TIMING, AND PARTNERSHIPS
For the first public announcement of funding, please wait until after Inasmuch Foundation has distributed official grants announcements, about one month after board approval. Grantees wishing to announce earlier for a particular strategic purpose should contact grants@inasmuchfoundation.org. .
Grantees should feel free to share news of grant awards, grant-supported activities, and program impact and outcomes. Sharing information about your organization's projects, programs, and services can heighten visibility of important issues, maintain or increase positive momentum, and encourage widespread use of best practices and lessons learned.
Inasmuch Foundation does not expect to review or approve a grantee's independent media or marketing materials, unless otherwise discussed. Upon grantee request, however, we are available to verify accurate representation of Inasmuch Foundation or the grant award in your materials.
For broader, ongoing collaborations or more intensive communications strategies and materials, please contact us directly at grants@inasmuchfoundation.org. 
HOW WE SHARE NEWS AND INFORMATION
Inasmuch Foundation will email each grantee an official notice of approved funding.  The email will outline the scope of funded work, noting any restrictions, and detailing the Foundation's expectations for future reporting and/or additional payments.  Roughly a month after each organization is notified, Inasmuch Foundation publicly releases a grant announcement that features all approved grants via the website and Inasmuch Foundation's e-news mailings.
STAY UP TO DATE ON NEWS
As a grantee, your organization is an important and valued partner of Inasmuch Foundation. We regularly share Foundation announcements, highlight grantees, and Oklahoma City specific news via social media channels and email distribution list.  To reach you, we may use any email address your organization provides as part of your grant application process. If there are staff changes, please contact our Grants Manager, Anne Hedrick at grants@inasmuchfoundation.org. Additional staff or partners can also sign up to receive Inasmuch Foundation's e-news mailings.